Above: C. V. Starr East Asian Library
Left: Berkeley circa 1900
About EALC- Our Mission and History
East Asian Languages and Cultures is the core department for East Asian Humanities on campus, and home to the Chinese, Japanese, Korean, Mongolian, and Tibetan language programs. As the campus center for teaching and research in the literatures and cultures of East Asia, our mission is to train students to understand the texts (written, as well as visual, aural, and material) at the core of its literary, religious, and philosophical traditions. Our curriculum centers on the acquisition of the modern and classical forms of the languages, the informed and engaged reading of a wide variety of East Asian texts in their historical and cultural contexts, and the development of effective writing skills and critical thinking.
We offer undergraduate majors in Chinese, in Japanese, and in East Asian Religion, Thought, and Culture, as well as minors in Chinese, Japanese, and Korean. We serve the campus as a whole through our comprehensive array of language courses at all levels of instruction, as well as a rich array of courses introducing students to all aspects of East Asian literature and culture.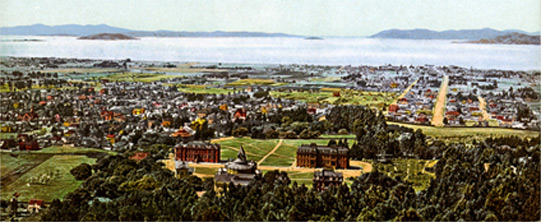 Our doctoral program in the East Asian humanities is among the most renowned in the world, and continues to train new generations of East Asian scholars. Our faculty and graduate students are at the forefront of academic research into the textual, intellectual, and media history of East Asia from pre-modern times to the present. The department's intellectual engagements are broad and interdisciplinary, and our research places East Asia in vibrant dialogue with innovative work in the humanities on the Berkeley campus and beyond.
Our language programs are at the center of this endeavor, providing undergraduate and graduate students alike with the linguistic competence they will need to explore the vast and variegated traditions of East Asia and their transformations in modernity. The Department teaches nearly one-fourth of all the language courses offered on campus in any given year, enabling well over two thousand students from many different departments and disciplines to study Chinese, Japanese, Korean, Mongolian, and Tibetan. We are dedicated to meeting the diverse needs of the student body on campus through pedagogical innovation.
The Department of East Asian Languages and Cultures has served students in the state of California for nearly a century and a half. Its history dates back to 1872 when one of the founders of the University of California, Edward Tompkins—convinced that the future of the state and its citizens lay not in the Atlantic 'old world' but in the Pacific—presented the then four year old institution with its first endowed chair, the Agassiz Professorship of Oriental Languages and Literature. More than a century later, the Department continues to build upon its distinguished tradition of scholarship and service as an innovative and vibrant center for the teaching and research of East Asian languages, literatures, and cultures.